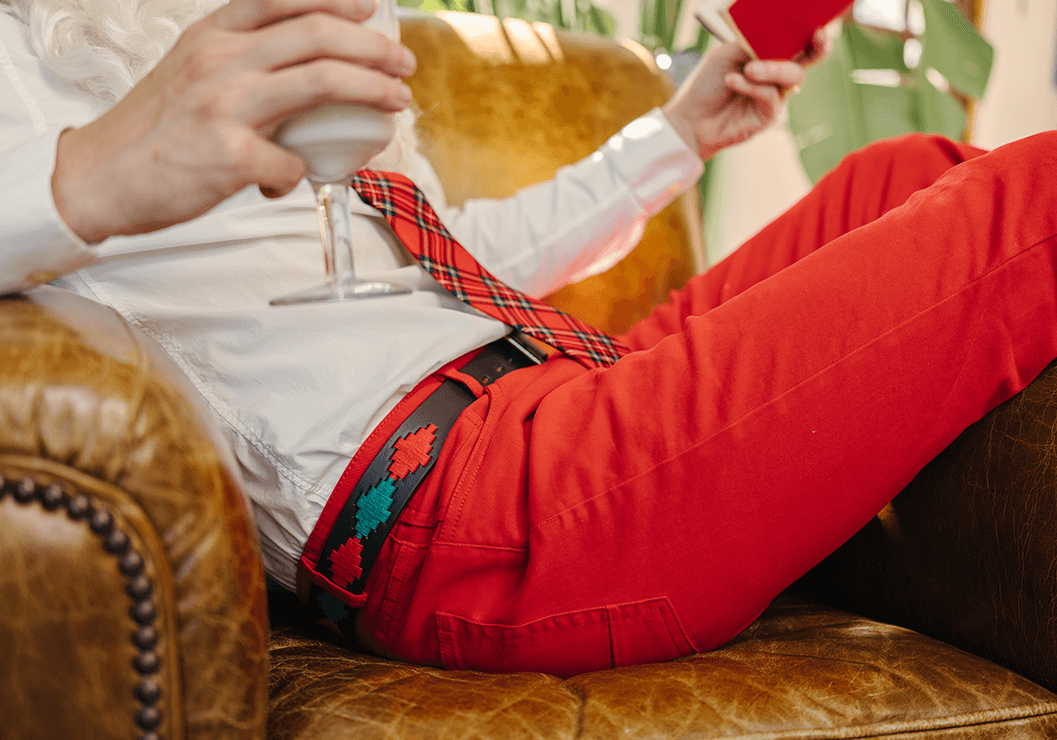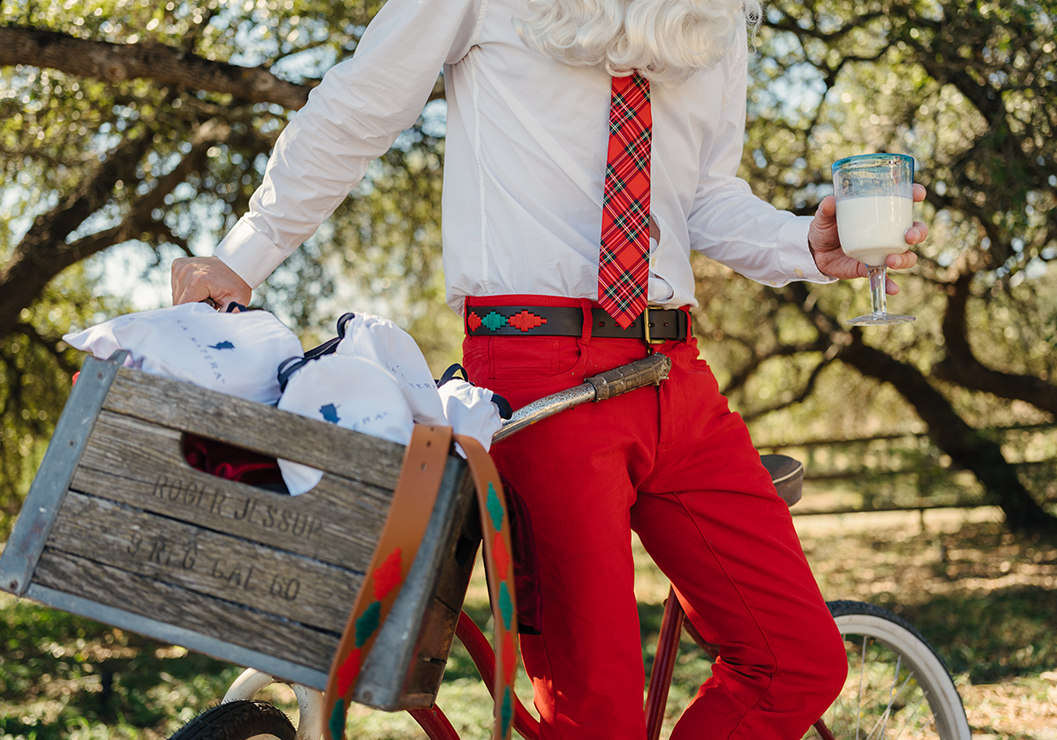 Limited Edition: Papa Noel Polo Belt
$165.75
Regular price
$195.00
Subscription • Save
Description
Introducing our first ever Holiday Collection. 
The
Papa Noel
 Polo Belt
 is hand-embroidered with meticulous precision and care in every stitch.
Take the office holiday party by storm with a festive belt that's stylish enough to wear all year. 
* 1.25 inches (34mm) wide 
* Handcrafted in Argentina
* Hand-embroidered saddle leather
* Solid brass buckle
* Brushed cotton drawstring belt case
Embroidery color: red & green
Leather color:

 black
Lifetime Guarantee
At La Matera, we create timeless classics that fuel the adventurous spirit. They are made to withstand a lifetime of adventures and, like a glass of fine Malbec, only get better with age. You will feel the quality from the first time you wear one of our pieces to the time you pass it down. We pride ourselves on exceptional craftsmanship and an uncompromising attention to detail and back all our pieces with a lifetime guarantee.
Read More about our Lifetime Guarantee on our FAQs Page
Limited Edition: Papa Noel Polo Belt
$165.75
Regular price
$195.00
WORLD CLASS LEATHER
Our leather is full-grain and vegetable-tanned with a firm hand that relaxes with age and use. Over time, the leather will develop a unique and cherished patina, or gentle shine, that enhances the character of your belt or accessory.
HANDCRAFTED BY ARTISANS
Our signature polo belts are artisan made in small batches by artisans who have been perfecting their craft for generations. It takes hours of detailed work to hand-embroider each belt.
We've been working with our artisans for over seven years now and consider them part of our family.
We craft our polo belts using only premium, ultra durable cotton thread woven tightly together for maximum durability and ultimate comfort.
HEIRLOOM QUALITY
We believe in making products that will last a lifetime. In a world full of overproduction and poor quality, we hold ourselves to a higher standard and deliver the highest quality products without compromise. In fact, we believe in our products so much that we guarantee them for life.
Like a fine wine, the character of our products only improves with time as natural oils seep into the leather creating a cherished patina, or gentle shine.
LIFETIME GUARANTEE
We make our products to withstand a lifetime of adventure and pride ourselves on exceptional craftsmanship and an uncompromising attention to detail. We're so confident in our products that we back them up with a lifetime guarantee.
EXTRA SOFT DUST BAG
Each belt comes individually packaged in one of our extra soft dust bags to keep your belt protected and smelling of rich leather. Hang onto the bags to store your belt or to hold charging cables or other small items.