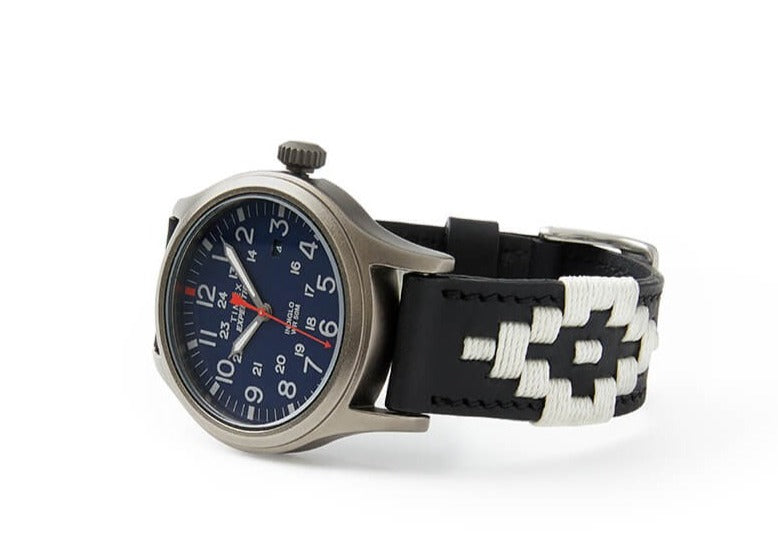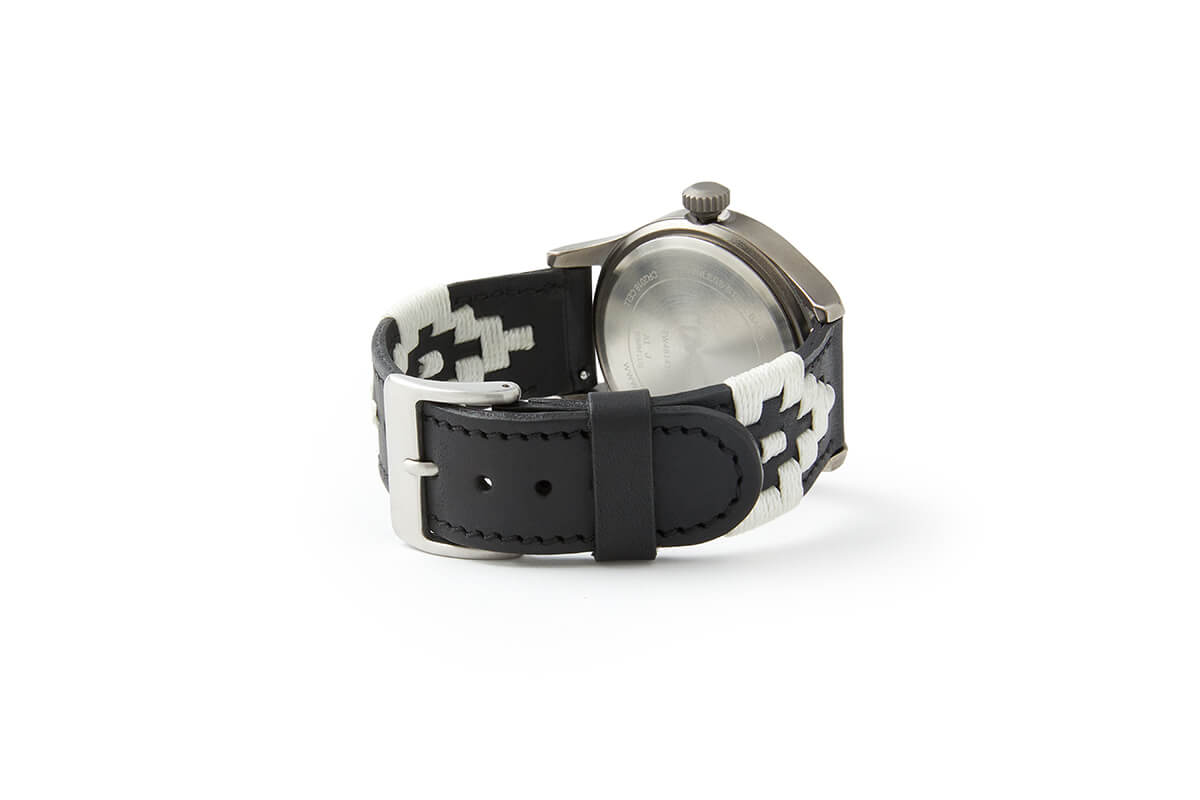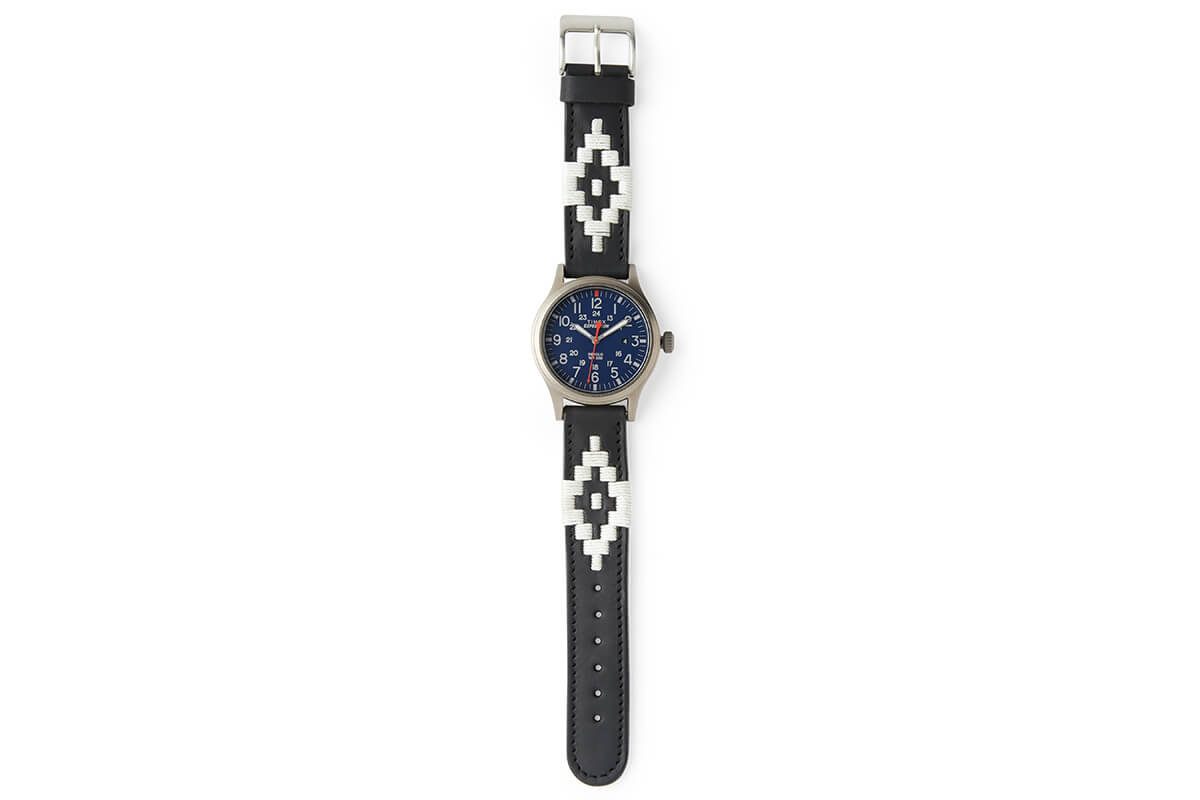 Oscuro Expedition Watch - Navy Face
$191.25
Regular price
$225.00
Subscription • Save
Description
The Oscuro Expedition Watch adds the perfect amount of worldly sophistication to your daily outfit and our signature quick release pin makes swapping faces quick and easy. Meticulously hand stitched by Argentine craftsmen, this rugged design offers gorgeous full grain leather that only gets better with age.
* Hand-embroidered in Argentina
* 100% premium full grain Argentine leather
* Comfortable and durable waxed cotton thread
* Quick release pin allows for easy swapping of watch faces
* Polished stainless steel buckle
* Watch pin: 20mm
* Case diameter: 40mm
* Timex Expedition Timepiece
Embroidery colors: snow
Watch face color: navy
Leather color: black
Lifetime Guarantee
At La Matera, we create timeless classics that fuel the adventurous spirit. They are made to withstand a lifetime of adventures and, like a glass of fine Malbec, only get better with age. You will feel the quality from the first time you wear one of our pieces to the time you pass it down. We pride ourselves on exceptional craftsmanship and an uncompromising attention to detail and back all our pieces with a lifetime guarantee.
Read More about our Lifetime Guarantee on our FAQs Page
Oscuro Expedition Watch - Navy Face
$191.25
Regular price
$225.00
SIGNATURE ARTISAN MADE FABRIC
Our signature fabrics are artisan made in small batches by artisans who have been perfecting their craft for generations. We've been working with our artisans for over five years now and consider them part of our family.
We craft our fabrics in the heart of Argentina and Guatemala using only premium, ultra durable cotton thread woven tightly together for maximum durability and ultimate comfort.
WORLD CLASS LEATHER
Our full-grain vegetable-tanned leather hails from one of the finest tanneries in the world, located in the heart of Europe. With a firm hand that relaxes with age and use, our leather will develop a unique and cherished patina, or gentle shine, that enhances the character of your belt or accessory. During the finishing process, a fine protective film is applied to the surface, which creates a subtle sheen and provides a light water repellency.
HANDCRAFTED IN THE UNITED STATES
All of our woven watches and bands are handcrafted in the United States using our signature artisan made fabrics from Argentina and Guatemala and world class leather. Our partners, who have become like family, are master craftsmen who have been perfecting leather products for over 50 years.
HEIRLOOM QUALITY
We believe in making products that will last a lifetime. In a world full of overproduction and poor quality, we hold ourselves to a higher standard and deliver the highest quality products without compromise. In fact, we believe in our products so much that we guarantee them for life.
Like a fine wine, the character of our products only improves with time as natural oils seep into the leather creating a cherished patina, or gentle shine.
LIFETIME GUARANTEE
We make our products to withstand a lifetime of adventure and pride ourselves on exceptional craftsmanship and an uncompromising attention to detail. We're so confident in our products that we back them up with a lifetime guarantee.